Picked up my new
ProtoSimTech
PT-1 pedals this past weekend...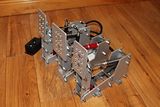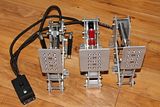 I'm coming from G25 pedals (reverse mounted upside down) with an AP Electrix load cell mod.
Got them mounted in my DIY MDF rig last night...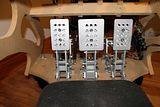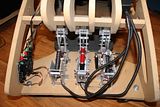 Haven't made any adjustments yet. Just wanted to try them as-delivered first.
Compared to my previous setup, I had the following observations:
● Pedal travel is much longer, especially the throttle. Great for modulation
● Brake feels a bit too squishy with the red & black rubbers. Hard to feel when you've reached max brake pressure. Will try all black rubbers to see if that helps. Failing that, I'll put the stopper in.
● Love the adjustable of these pedals!
I got the curved pedal faces as well, but have not put them on yet. Wanted to give the flat ones a try first for comparison.
Overall, very happy with the purchase. They're worth the long waiting list.